Pursuing MBA scholarship opportunities at a top-ranked business school will set you back around US$117,000 in tuition on average, according to the BusinessBecause Cost of an MBA Report 2020.
With a significant investment to consider, it's no surprise that most applicants turn to MBA scholarships to fund their studies.
MBA scholarships are funds awarded toward the cost of your program that you don't need to pay back. You can be awarded more than one MBA scholarship and they can significantly reduce your study costs.
There are many different types of MBA scholarship, which can be awarded based on different criteria. Including merit, diversity, and financial need. According to the Graduate Management Admission Council (GMAC), 85 percent of business schools offer merit-based scholarships. While many others offer needs-based options.
Below are some exciting MBA scholarships you should know about, offered by independent organizations and business schools alike.
MBA Scholarship Opportunities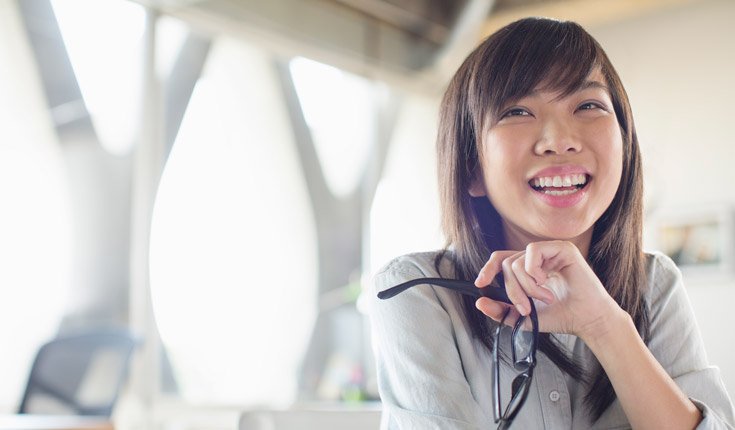 Business school scholarships
Business schools around the world offer thousands of different scholarships. Some are merit-based, often based on GMAT scores, while others are aimed at specific groups of applicants. Here are some notable business schools with MBA scholarship opportunities.
HKUST Business School
Hong Kong's HKUST Business School offers a merit scholarship, which covers up to 100 percent of tuition fees for students with exceptional academic performance and work experience.
There are also several smaller professional awards on offer, including the Global Citizen Award for students with extensive international experience, and the HKUST MBA Entrepreneur Award for candidates with a strong entrepreneurial background.
The Wharton School
Every MBA student admitted to the Wharton School is automatically considered for a Wharton Fellowship, based on factors like their background, personal qualities, and community involvement.
Fellowships are on offer for students with a social impact background, students from emerging economies, students from underrepresented racial backgrounds, and more.
MBA Scholarship Opportunities: INSEAD
INSEAD offers several merit-based scholarships, including the Judith Connelly Delouvrier Endowed Scholarship. This US$15,000 award is open to female applicants who want to advance the inclusion of women in business.
The L'Oréal Scholarship is open to any candidate committed to creativity, innovation through diversity, and entrepreneurial activity. It's worth up to €25,000 (about US$30,000).
Needs-based scholarships are also available for successful candidates, and are largely focused on students from emerging economies.
Stanford Graduate School of Business
Scholarships at Stanford Graduate School of Business include the Knight-Hennessy Scholars Program—a full-tuition merit scholarship, offered to successful applicants who commit to making positive change in the world.
Applicants with diverse backgrounds are considered and it's the largest fully endowed scholars program in the world, and applies to all of Stanford's graduate degrees.
Needs-based funding is also available to admitted MBAs. The Building Opportunities for Leadership Diversity (BOLD) Fellows Fund is one needs-based scholarship, which provides between US$15,000 and US$30,000 in scholarships to students who are committed to advancing diversity, equality, and inclusion.
London Business School MBA Scholarship Opportunities
Students admitted to the MBA program at London Business School are automatically considered for a wide range of merit scholarships.
The Laidlaw Women's Leadership Fund provides up to full tuition to female students in a bid to advance women's representation at business school and in senior leadership roles.
Other awards include the Mo Ibrahim Foundation Scholarship, open to all successful applicants who are African nationals, and the Gribble Family MBA2000 Goldman Sachs Scholarship, which awards up to £45,000 (about US$62,000) to students with a flair for finance.
Diversity scholarships
Some MBA scholarships are offered by organizations to help candidates from underrepresented backgrounds gain access to business education.
Consortium Scholarships
Since it was established in 1966, the Consortium for Graduate Study in Management has offered more than US$465 million worth of fellowships to MBA applicants in the US.
The Consortium aims to enhance diversity and inclusion in the business school classroom. It provides merit-based scholarships to applicants from under-represented backgrounds—including African American, Hispanic American, and Native American candidates.
Several top US schools are Consortium partners, including Carnegie Mellon University's Tepper School of Business, Dartmouth Tuck School of Business, UCLA Anderson School of Management, and the University of Virginia Darden School of Business.
To apply for a Consortium scholarship, you need to apply to at least one partner MBA program through the Consortium portal. All applications are automatically considered for funding—the typical offer is 70 percent of your fees.
Another MBA Scholarship Opportunities is Forté Fellows
The Forté Foundation is one of the biggest providers of MBA scholarships for women.
Dedicated to helping women advance in business, Forté has provided US$226 million in scholarships to female MBAs since it was founded. Every woman who applies to an MBA at one of Forté's 54 partner schools is automatically considered for funding. Scholarship value varies but can cover a significant portion of fees.
Schools in the Forté network include Harvard Business School, London Business School, Columbia Business School, Wharton, INSEAD, and HEC Paris.
Reaching Out MBA Fellowship
The Reaching Out MBA (ROMBA) Fellowship is a scholarship opportunity for LGBTQ+ applicants and active allies. Reaching Out has partnerships with over 60 well-known business schools around the world, including Oxford Saïd Business School, Darden Business School, and NYU Stern.
Each fellowship has a minimum financial value of US$20,000, and gives you access to a broad network of previous fellows for guidance and support.
To put yourself forward for a ROMBA fellowship, you can get in touch with Reaching Out to let them know you're interested in applying for a fellowship, and at which of their partner schools. Fellows are expected to be an ambassador for the LGBTQ+ community on campus, and take an active role in identifying future fellowship recipients.
Military MBA scholarship
Veterans and military personnel who are US residents are eligible for the Military MBA Scholarship. The award varies in value, and is offered by 27 partner schools throughout the United States.
To apply, you'll need a bachelor's degree, and strong leadership qualities. Your application will be shared with Military MBA's partner schools, one of more of which could offer you funding.
Paul & Daisy Soros Fellowships
Founded by two Hungarian immigrants in the US, the Paul & Daisy Soros Fellowship for New Americans supports immigrants and their children as they pursue graduate education.
Each merit-based award is worth US$90,000, and there are 30 fellowships on offer every year. You can use the funds to pay for two years' graduate study at any college or university you choose.
The application process is competitive, and applicants need to showcase their creativity, organizational skills, initiative, and accomplishments.
Industry scholarships
Large corporations and industry bodies are other sources of MBA scholarship opportunities.
Government Finance Officers Association (GFOA) Scholarships
Every year, the GFOA offers multiple scholarships for students interested in a career in government finance.
Awards range in value from US$5,000 to US$15,000, and can be put towards a degree of your choosing, so long as it leads towards a government finance career.
Orbis Investment Fellowship
Leading investment management firm, Orbis, offers fellowships worth US$15,000 to incoming MBA students who have a passion for investment management.
Ritchie-Jennings Memorial Scholarship
The Ritchie-Jennings Memorial Scholarship is administered by ACFE—the Association of Certified fraud Examiners.
Awards of up to US$10,000 are offered to US-based candidates who want to study accounting, business administration, or finance.
Edward J DeBartolo, Sr Graduate Scholarships
If you're interested in a career in retail real estate, the Edward J Debarton Sr Graduate Scholarship can help you on your way.
Provided by the International Council of Shopping Centers Foundation (ICSC), the US$10,000 award also pairs students with a mentor. Applicants need to demonstrate their interest in real estate or a related field.
Making the most of scholarship opportunities
Thirty percent of the average MBA student's funding comes from scholarships. You can apply for several different scholarships, and many students draw on several small awards rather than a single, larger one.
To boost your chances of being awarded a scholarship, conduct careful research, tailor your applications to specific opportunities, and get started on your applications early.
Taking these steps will help ensure you know exactly what you're applying for and have plenty of time to refine and proofread your applications.
Remember: Once you get a scholarship offer, you can always negotiate for a better scholarship package.
You should make applying for an MBA scholarship a crucial part of the MBA application process. This will help you quickly recoup the investment you make in your MBA.