MBA salaries will depend on variables such as your location, seniority, industry and work experience. Schools outside the US can also be attractive options, offering a broader educational and networking experience that will also secure a generous salary. Take, for example:
INSEAD, where MBAs earn $181k three years after graduation. According to salary website emolument, the highest-paid INSEAD alumni are insurance professionals at $227k annually; R&D, pharmaceuticals and biotech professionals at $190 000, and those employed in the public and not-for-profit sectors at $178k.
Or, Indian Institute of Management (IIM) Ahmedabad and Bangalore where MBAs earn average salaries of over $186k and over $183k respectively, three years after graduation. Not only do IIM MBAs earn well, the Institute has recorded a 100% employment rate for its MBA students in the three months following graduation.
Wherever you go to business school, bear in mind that an MBA is an investment that pays off over your whole career—remember that these projections apply to your first job after graduating, and it should be onward and upward from there.
The pursuit of an MBA is part of a broader journey towards bigger and better things.
Here are the three US schools whose graduates consistently bag the highest salaries. The figures below are for average MBA salaries three years after graduation and taken from our list of 20 Business Schools Where Graduates Earn The Most.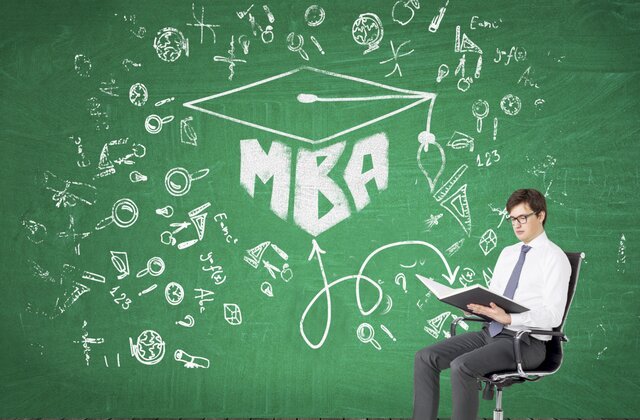 Average Salary for Harvard MBA graduates: $210k
According to Harvard's recruiting data, 57% of graduates in the class of 2019 scored a signing bonus, averaging $30,000. Some 12% received other guaranteed compensation in their employment packages, worth an average $52,000.
Average Salary for Stanford MBA graduates: $222k
Stanford has an established track record as the business school whose MBA graduates snag the highest average salaries. According to Stanford's latest MBA careers report, 56% received signing bonuses averaging $28,328, and 72% expected performance bonuses of $66,311 straight after graduation.
Average Salary for Wharton MBA graduates: $211k
76.9% of Wharton's class of 2019 sought out new jobs after graduation and 35.8% wound up in financial services. For the 25.1% who entered consulting, the average salary hit $165,000 before any other perks or bonuses. Only 1.9% entered the legal and professional services sector, which earned them a whopping $190,000 base.