An MBA degree is a popular steppingstone to C-suite jobs at large corporations. It is also an asset for budding entrepreneurs. It's a credential that appears on the resumes of numerous Fortune 500 executives. Including Walmart president and CEO Doug McMillon. He earned his MBA at the University of Tulsa in Oklahoma, and Facebook COO Sheryl Sandberg, an MBA alumna of Harvard Business School in Massachusetts.
But while many prominent business executives hold an MBA, the degree isn't a golden ticket to fame or fortune. Excelling in business requires initiative, creativity and effort, regardless of someone's academic pedigree, according to MBA experts.
"There's nothing about getting an MBA that doesn't require initiative. Says Elissa Sangster CEO of the Forté Foundation. A nonprofit organization that encourages women to attend MBA programs and pursue ambitious career goals.
Sangster says an MBA degree from a quality business school can help people break into certain highly competitive business sectors. Such as Silicon Valley tech companies or the Wall Street finance industry. She adds that prospective students can often benefit from earning their MBA at a nonlocal school.
"When you think about business school, there are so many great choices. Choices that are going to require you to pack up your apartment or your home and move across the country. Sangster says. However, she acknowledges that MBA hopefuls who have family commitments or want to stay at their current company may not want or need to attend a national B-school if that means moving across the country. She says career enhancers who are more focused on gaining skills than adding cachet to their resume can benefit from attending a regional B-school.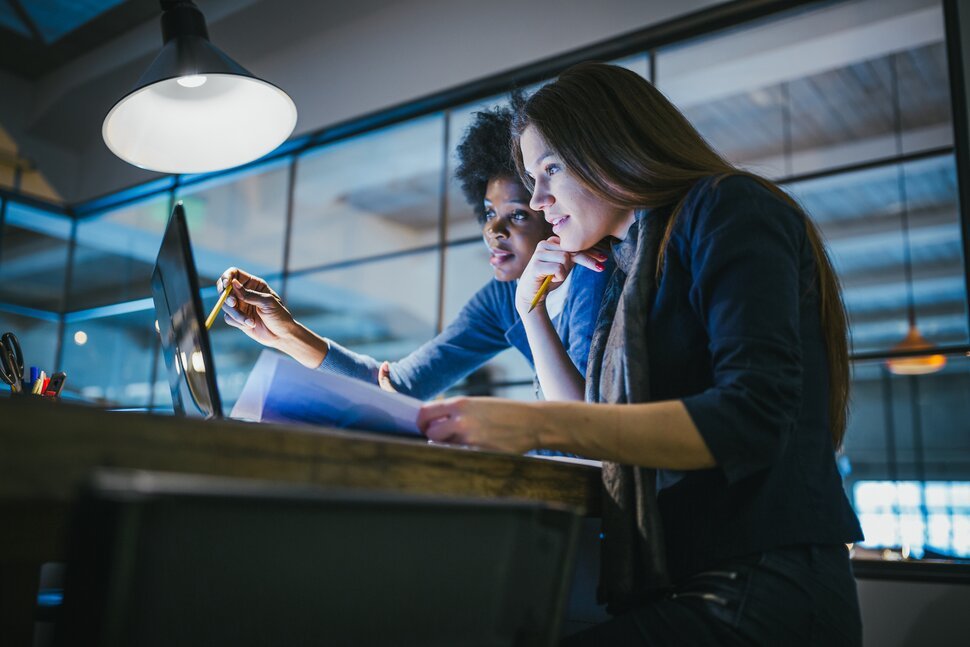 For students intrigued by the possibility of earning an MBA degree but who wonder whether it is a good fit, here's an outline of what they can expect to get out of an MBA program.
What 'MBA' Stands For
MBA is the common abbreviation for a Master of Business Administration degree, and recipients typically stop attending school after receiving it.
However, those who are interested in conducting business research may decide to pursue a doctorate in business or management. Such students can earn either a Ph.D. or a Doctor of Business Administration degree, commonly known as a DBA.
How Long It Takes to Get an MBA
A full-time MBA program typically lasts two years, though there are many accelerated full-time MBA programs that last a single year. This fast-paced type of MBA is common, especially at non-U.S. business schools.
Part-time and executive MBA programs vary in length, depending on how many credits a student enrolls in each academic semester or quarter. Both executive and part-time MBA programs are designed for working professionals who are attending school while maintaining a full-time job.
MBA Requirements
MBA applications typically include standardized test scores, resumes, academic transcripts, essays and recommendation letters.
Many B-schools will accept either GMAT or GRE test scores. However, there are a few test-optional MBA programs where applicants do not need to submit business school entrance exam scores. Additionally, some B-schools that ordinarily require test scores will waive that requirement for applicants who qualify based on impressive work experience or a solid college GPA.
B-schools occasionally invite applicants to interviews and sometimes require applicants to submit video essays. And most programs prefer MBA applicants who have significant work experience, though some programs are designed for college students or recent college graduates.
MBA admissions officers generally like to see evidence of career progression in an MBA application, meaning that the applicant gradually took on more professional responsibility. It's also helpful if applicants have success stories about how they were able to contribute to their current company, past employers, college campus or local community, experts say.
Types of MBA Degrees
There are multiple types of MBA programs to choose from, including full-time, part-time and executive MBA programs, says Rebecca Horan, a former admissions officer for the executive MBA program at New York University's Stern School of Business. Each type is appropriate for a different kind of student, she adds.
A full-time MBA program is an all-consuming educational experience that allows students to reset their career trajectories, Horan says. "You can use it to accelerate your career and you can also use it to do a career switch, because it is such an intensive, all-in program."
That said, a part-time program may be a better fit for someone satisfied with his or her career path but who wants to move up at work, especially if the company is willing to subsidize the cost of a part-time MBA program, Horan says. Someone who is happy with his or her current job may not want to leave it to pursue a full-time MBA program, she says.
Executive MBA programs, Horan adds, are designed for seasoned businesspeople who want to leap to the next level in their career and increase their leadership skills.
Among full-time MBA programs, experts say there are two primary types that MBA hopefuls should consider: a traditional two-year MBA program and an accelerated one-year MBA program. One-year, full-time MBA programs typically cost less than two-year programs and require less time, but the speed of these programs means that students must carry a heavy academic workload, experts say.
MBA Concentrations and Specializations
MBA programs generally offer a range of concentrations or specializations that allow students to acquire expertise in a specific aspect of business, such as finance or technology.
Experts say MBA hopefuls should decide which topic to specialize in based on what skills would help them improve their work performance and which specialties are most likely to increase their job opportunities. MBA graduates with in-demand specializations are paid higher wages than their peers who focus on less-marketable disciplines, experts say.
How to Prepare for an MBA
It's important for aspiring students to figure out their general career goals before pursuing an MBA program so they can capitalize on their program's on-campus recruitment opportunities, Horan says. She notes that MBA recruiters typically begin to visit business school campuses shortly after MBA programs start.
Sangster also says that it's generally advisable for college students who know they are interested in business school to take the GMAT or GRE entrance exam as soon as possible. MBA hopefuls are likely to perform best on standardized tests while they are still students, as opposed to after they have spent years in the workforce, she says.