A bachelor's degree in finance can help you break into the industry, but a Master of Finance can open up new opportunities, accelerate your career progression, and give you a significant salary boost.
So, how much could your earning potential grow after a Master of Finance?
Finance major starting salary
There are a number of roles in finance-related fields that you can access with a bachelor's degree in finance.
You'll be able to kickstart a finance career assisting more senior members of your organization, in roles like assistant auditor, underwriting assistant, or risk management assistant—with respective average US salaries of US$54,000, US$47,000, and US$41,000 according to Glassdoor.
Depending on your academic record and work experience history, you could also land a higher-level role like financial analyst, working on improving the financial performance of insurance companies, consulting firms, and other corporations. According to Glassdoor, the average US salary for this position is US$74,000.
But if you want to apply for some of the highest-paying and most competitive jobs in finance—like investment banker, asset manager, or trader—a Master of Finance is the way to go.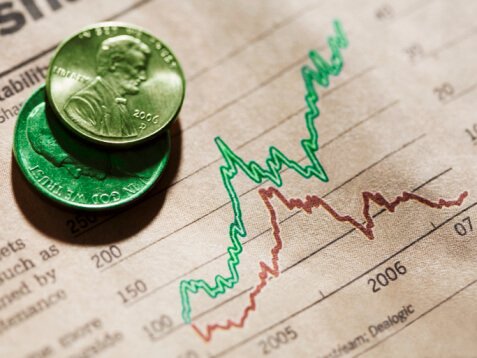 Master of Finance salary: What can you earn?
The median master's in finance salary for MiF graduates in the US is US$80,000, according to the 2021 Corporate Recruiters Survey from the Graduate Management Admission Council (GMAC).
That is already twice the finance degree salary you can expect to make in typical BSc Finance jobs like underwriting assistant or risk management assistant.
But that master's in finance salary will also increase significantly in the years after graduation. At HEC Paris—ranked the number one Master of Finance in the world by the Financial Times—grads can expect a salary of around US$156,000 three years after graduation, representing a 92 percent increase on their pre-degree earnings.
Msc Finance graduates from Poland's Kozminski University increase their salaries by 93 percent, the most compared with any other MSc in Finance degree in the FT's Master of Finance ranking, while Warwick Business School grads can expect a Master of Finance salary that is 81 percent more than what they were earning before their degree.
At ESADE Business School, 94 percent of MSc Finance graduates find a job within three months after graduation, earning an average of US$118,000 three years post-program.
"Students develop a certain maturity and professionality that will allow them to consolidate the most competitive entry level positions in comparison with a BSc," explains Carlo Sala, academic director of the Master of Science in Finance at ESADE Business School.
"A BSc in Finance is an introduction to finance for students considering a career in finance but not necessarily committed to one," adds David Simpson, recruitment and admissions director of the Masters in Finance at London Business School. "Masters programs are far deeper and, in many cases, more employment-focused than undergraduate degrees."
Master of Finance career paths
A Master of Finance program will get you up to speed on the fundamentals of finance, —including data analytics, mathematics, and financial accounting—and offer you the opportunity to specialize in a particular area of finance, like big data, venture capital, or risk management.
"A Masters in Finance allows our students to pursue more tailored careers in the finance industry as they are able to apply to more specialist positions," explains Dr Lara Cathcart, academic director of the MSc Finance at Imperial College Business School.
Master of Finance grads find exciting roles in areas like investment banking, asset management, consulting, venture capital, and private equity. The finance major starting salary in these roles is typically six figures.
Potential jobs that you could secure after a Master in Finance include investment associate at BlackRock (average US salary: US$115,130, according to Glassdoor), trader at HSBC (US$193,290), equity research associate at Morgan Stanley (US$135,952), asset manager at JP Morgan (US$100,801), or consultant at Boston Consulting Group (US$172,102).
Exposure to real-life business challenges during group projects and internships puts Master of Finance grads in good stead to excel in their job, fast-track their career, and secure a high finance degree salary.
"The value of a MiF is that it enables a graduate to move up the ladder more quickly than a bachelor's degree alone," says Laurent Deville, director of the Financial Economics track at EDHEC Business School.
By equipping you with a diverse skill set, a deeper understanding of trends in the financial world, and an extensive network, a Master of Finance can help you access the more skill-intensive and higher-paying areas of finance like trading, investments, and risk management.
As Laurent concludes, "The MiF is a no-brainer. It will give you the expertise that is in demand in the profession and it's an industry requirement."