Getting into top MBA programs isn't easy. Find out what the MBA acceptance rates are at the world's top business schools, including Harvard, Stanford, Columbia and more.
If you're applying to an MBA program at one of the world's top business schools, you'll want to know the MBA acceptance rates.
Acceptance rates are the percentage of applicants who are admitted into an MBA program. They tell you how competitive a school is and how likely your MBA application is to be successful.
Stanford's MBA acceptance rate is 8.9%, making Stanford the world's most competitive MBA program. In 2020, 7,324 people applied to the full-time MBA at Stanford Graduate School of Business, but only 651 got accepted.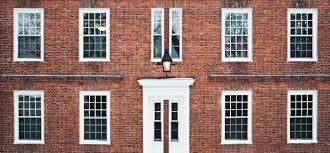 Fewer still made the Stanford MBA class of 2022, with 436 enrolled (an enrollment rate of 6%). Schools will always admit more candidates than they enroll, with many accepting offers from other schools or dropping out.
2020 also saw a record number of deferrals, with admitted students postponing their studies due to the COVID-19 pandemic. Harvard Business School typically enrolls around 930 MBA students per class but around 200 deferred their starting year in 2020.
BusinessBecause conducted independent research to source the latest available data direct from schools—including the M7 business schools—and other sources for our MBA acceptance rates and enrolment rates below. All data is for the most recent 2020 full-time MBA intake.