Are your financial worries preventing you from picking your dream MBA degree abroad? Maybe we can offer some solutions you haven't considered yet.
In addition to applying for a scholarship or a student loan to finance your Master of Business Administration, other possibilities such as part-time work, assistantships or employer support can help pay for your graduate business studies.
Here are a few business schools we recommend for an MBA degree:
Northeastern University, the US
University of Toronto, Canada
Hult International Business School, the UK
Sustainability Management School (SUMAS), Switzerland
Maastricht University, the Netherlands
Before you select and apply for a financial opportunity, check and analyse carefully if it is the best solution for you. Here are some insights about the most popular ways to finance your MBA studies: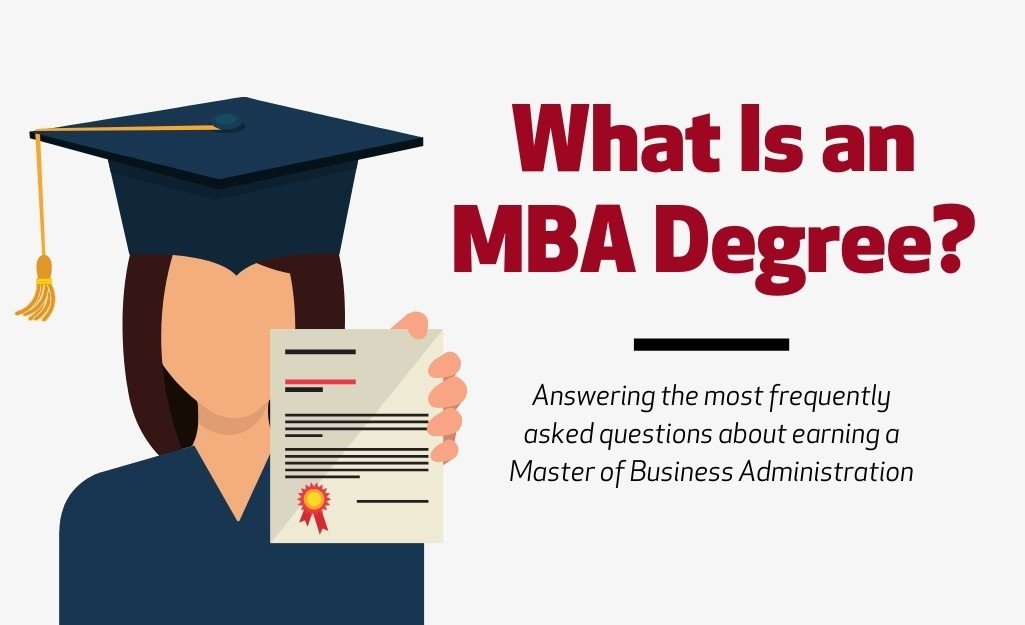 Find the perfect MBA scholarship
Probably the most common type of financial assistance when it comes to paying for your MBA, or any type of degree for that matter, scholarships will offer students the opportunity to focus entirely on their studies.
Some scholarships, however, come with some specific requirements, like a certain threshold for the grades obtained, a maximum time to completion and other performance-related conditions. Most MBA applicants search for a scholarship at their chosen university or business school where they plan to study.
Find an MBA

Sometimes, candidates are instantly considered for a scholarship when they submit their applications to an MBA programme, but the school may additionally require an essay/letter of motivation.
A large number of merit-based scholarships are based on a first-come, first served process, so it is recommended that you apply for an MBA as early as possible.
Some well-known scholarship providers
The University of Virginia's Darden School of Business, for example, provides financial assistance to about 70% of its current MBA students. Top-ranked Harvard Business School, one of the most prestigious in the world, has higher academic standards, therefore, it offers financial support to only 65% of its MBA students.
Top-ranked business schools in the U.S. provide between 65 and 70% financial assistance to their MBA students, which is more than European business schools offer. On the other hand, an MBA programme in Europe can be significantly cheaper than one in the U.S., so the balance is pretty equal.
Have a look on Scholarshipportal, where you will find a comprehensive collection of all scholarships available for studying worldwide, including for an MBA.
You can also check out the Studyportals Scholarship to get some help on financing your MBA studies abroad.
Use student loans to cover your tuition costs
Although the term loan has a very bad connotation since the hit of the recent financial crisis, student loans are less intimidating than you might imagine. Usually, student loans are specially designed to cover study costs. Some cover only tuition fees, while others cover living expenses as well.
A student loan has a much lower interest rate compared to regular loans and you'll only start repaying it a certain period after your MBA graduation. This way, you'll have time to find a good job and have a stable income to start paying back your debt.
Loans are provided by many banks in partnerships with governmental institutions, so make sure you inquire about those as well once you have decided on a certain MBA programme. Federal student loans available to graduate/professional students are all unsubsidized loans.
You should just take note of the fact that in the U.S. and in many other countries, international students who want to take out loans will usually require a citizen or permanent resident to co-sign.
Some European banks don't charge any up-front commissions or early-payment redemption charges for student loans, so they require no security or guarantee from the student.
Combine an MBA degree with part-time work
Around a third of all MBA candidates consider taking a part-time MBA degree. While some consider that a part-time MBA doesn't offer the same benefits as a full-time MBA course, for some prospective students, this is the most convenient choice, not to mention a great solution to lower the costs of your studies.
However, it seems that part-time MBA students are less focused on networking since they are already employed and are not so interested in building business contacts.
Popular study destinations for an MBA degree:
MBAs in Switzerland
In Spain
U.S.
France
MBAs in Austria
Choose an online MBA degree
Specifically dedicated to working professionals, many universities and business schools offer online MBAs. Yes, they will take longer to complete, but you'll already have an impressive job experience to show for it. However, one possible future advantage would be that your effort is bound to be appreciated and rewarded by your current or future employer.
On the Distance Learning Portal you can see what options you have for studying an MBA online or part-time at some of the best business schools in the world. Check out a few great universities offering online MBAs:
Arden University
The University of Law Business School
London School of Business and Finance
Walden University
Nottingham Trent University Online
Kettering University Online
Southern Cross University
Teach or take a research assistant job
If graduating from your MBA as soon as possible is your priority, then you can try to get a teaching assistant or a research assistant job at the same university where you are doing your MBA. This solution might not cover your costs completely, but it is definitely worth considering, as you would save both time and energy by having your workplace where you study.
A teaching assistant is responsible for providing support during lessons and helping the teacher calculate grades, keeping records and check students' attendance. Teaching assistants also supervise students while in class and on field trips.
In the U.S., these work opportunities may lead to around 20,000 USD a year and are usually available after an MBA student has been enrolled for at least one semester.
What if your employer paid for your MBA degree?
Certain employers will agree to cover a part or even the full tuition fee of your MBA programme, although this option is more frequent in the case of an EMBA (Executive MBA) rather than a traditional MBA. Obviously, a condition from your employer would be to work for them for some years after you finished your MBA or you might have to pay part of the covered fees back.
Some companies offer tailored MBAs in cooperation with popular business schools to their employees. So, it is definitely worth asking your employer, or even potential employer if that would be an option for them.
Generally, if your employer considers you are worth investing in and want to keep you within the company/organisation, most likely they will think it is cost-effective that you develop within an MBA programme.
You will bring more benefits to the company and it will be more advantageous than to reinvest in a new and untried staff member. Not to mention that most companies can effectively deduce this investment in your education from their taxes.