In our BusinessBecause MBA Application Guide 2021-22, we give you the tools you need to make a successful application, covering MBA admission tips, requirements, and application deadlines.
Are you considering an MBA? Want to get into top business schools like Harvard, Stanford, and INSEAD?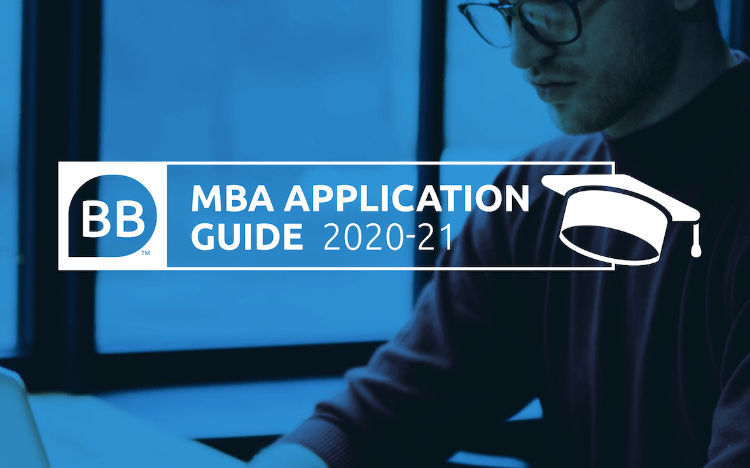 In our BusinessBecause MBA Application Guide 2021-22, we give you all the tools you need to make a successful MBA application, listing the latest full-time MBA application deadlines for the world's top business schools for the 2022 intake.
We explain how to navigate the different MBA application rounds this year; guide you through the key requirements of a successful MBA application, and provide exclusive insights and application tips from leading MBA admissions experts.
Plus, new this year, we reveal the acceptance rates for the world's top MBA programs and we lift the curtain on the MBA admission process, revealing what goes on behind the scenes at business schools after you click submit.
Business schools received a surge in applications to MBA programs following the Covid outbreak and the 2021-22 MBA admission cycle looks set to be just as competitive.
So what are your chances of getting into your dream MBA?
Compared with last year, applicants are more aware of the challenges linked to travel and visa restrictions, yet committed to undertaking an MBA in the next academic year. As things change and evolve quite rapidly at the moment, most applicants are applying early to make sure they have as much information as possible before embarking on their studies.
Virginie Fougea, INSEAD
The caliber of applicants in the top MBA pool has become stronger overall, because of the desire by the MBA applicant generation to do what truly matters to them, an imperative accelerated by Covid. We are seeing a big uptick in applicant profiles coming from impact or purpose-oriented career paths, ranging from education to healthcare and every aspect in between.
Stacy Blackman, Stacy Blackman Consulting
Our level of enquiries are about 30% up on last year which suggests a strong pipeline. I always advise to apply as early as possible, which is also when the scholarship pot is at its highest. Every year, we will comment on certain applicants: 'If only they would have applied earlier we could have offered a scholarship!'
Chris Healy, Alliance Manchester Business School
With continued uncertainty in the jobs market, people who have lost their jobs due to Covid are turning to MBA programs and others have had more time to tackle MBA applications while working from home.
Candidates have also had the time and impetus to do some soul-searching, reset, and make the decision to pursue their passions, while schools have been able to engage with more candidates virtually—all of which has contributed to the high number of applications.
However, if your application is strong enough, you will still get into a top MBA program in 2020-21, so don't panic!
Ultimately, you should only apply when you're ready, regardless of the application round. A complete, well-researched, and carefully-thought-out application is more likely to be a successful one.