STEM MBA programs are increasingly popular, offering benefits to both domestic and international students. Here are the top US MBA programs with STEM designations.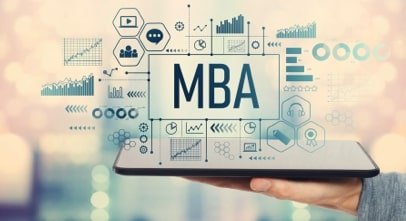 Stanford Graduate School of Business
Stanford's entire full-time MBA program is STEM designated, as is their accelerated one-year MSx program which aims at mid-career experienced professionals. Both courses are fully customizable offering a wide range of electives, and students who enrol in the courses will be learning at one of the top three business schools in the world.
Tepper School of Business, Carnegie Mellon University
Tepper announced in December 2019 that its full time MBA program is STEM designated. This feels like a natural progression of Tepper's MBA which has become increasingly science and mathematics focused. Over the past few years, the program has added courses that blends business and technology, as well as more experiential learning opportunities.
Terry College of Business, University of Georgia
The Georgia STEM MBA is a one-year option for University of Georgia students who have majored in one of 45 eligible STEM disciplines. This specialized program offers STEM graduates a broad base of foundational business courses and the business skills, as well as a Communications and Career Effectiveness course which will prepare you to be an effective leader.
Tippie College of Business, University of Iowa
The Tippie College of Business has replaced its full-time MBA program with a range of alternative degree programs. These include STEM-related master's degrees in either business analytics or finance. These condensed, specialised degrees allow applicants to quickly build up their STEM expertise.
UConn School of Business, University of Connecticut
Students who have fulfilled prior coursework requirements might be able to finish their UConn MBA in just 12 months – foundation courses can be completed online. The program offers a cohort program to facilitate networking, as well as opportunities to gain work experience via service learning, study abroad, faculty-led research, internships, and/or a Shared Live Client Experience (SLiCE).
Wharton School of Business, University of Pennsylvania
Not only do Wharton students get the chance to study at one of the most prestigious business schools in the world, but they can also choose from six majors and specializations which are now STEM designated. These include Business Analytics, Business Economics & Public Policy, Business, Energy Environment & Sustainability, Operations, Information & Decisions, Quantitative Finance and Statistics.
Wisconsin School of Business, University of Wisconsin Madison
Wisconsin School of Business prides itself on offering a welcoming and enabling environment for international MBA students, believing that diversity enriches their program. The two-year MBA program is supported with comprehensive academic and career advising services, and offers competitive tuition rates.