The most popular MBA specializations offer you the chance complement your generalist management training by becoming an expert in a chosen field.
What is an MBA specialization?
MBA specializations, also known as MBA concentrations, allow you to build expertise in a particular industry or function during your MBA.
In a traditional two-year MBA, you may spend your first year focusing on your core modules before specializing in your second year through electives concentrated on a specific topic area.
MBA specializations cover everything from general management and finance to marketing and entrepreneurship.
They typically come in two forms, either as dedicated specialized MBA programs or a traditional MBA with a specialization track.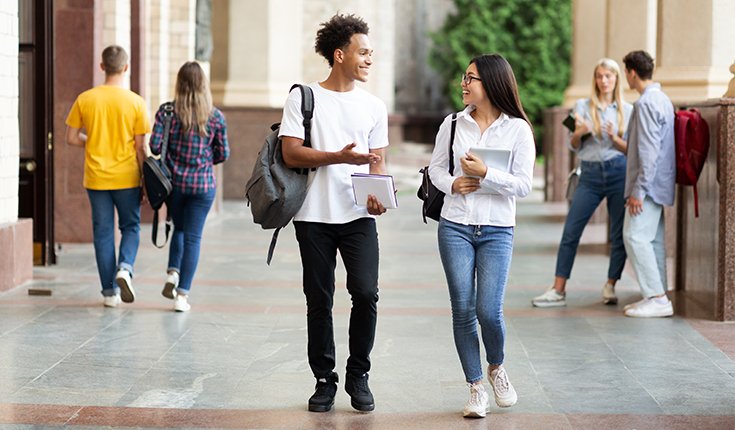 The most Popular MBA specializations

MBA General Management
As the name suggests, a general management specialization covers everything you need to be the ideal generalist in the workplace.
An MBA is already a generalist management degree, so an MBA general management concentration gives you the option to build out your general management skills even further, offering a wide array of electives covering topics like people management, operations, and digitalization.
The variety of roles that you could move into after graduating means the MBA General Management specialization is a good choice if you're looking to keep your career options open.
MBA Finance
Have you set your heart on a role with Goldman Sachs or JP Morgan? If that's the case, then an MBA finance specialization could be your ticket to launching a coveted career after your MBA.
An MBA finance specialization may deep dive into asset management, fintech, how to control strategic and financial risks, and how to value your own or another company.
Typical MBA finance courses cover:
Private equity and venture capital
Valuation and M&A
International financial management
Fintech and digital finance.
After graduating from a finance-focused MBA, you might find yourself moving into any of the following careers:
Financial manager
Investment banker
Financial analyst
Auditor
MBA Marketing
If working in marketing sounds like an appealing career move for you, then an MBA marketing specialization is a logical path.
A typical marketing specialization will give you a grounding in core topics including:
Big data
Consumer behavior
Marketing analytics
Pricing strategy
Brand management
New product development
The benefit of a marketing specialization is that it can be applied across all industries, so you're not restricted in industry choice when you graduate.
If you have a target industry in mind though, your MBA marketing specialization may also allow you to further concentrate your education and focus on a specific industry like luxury or healthcare.
MBA in Business Analytics
If you're looking to enter a fast-growing field and build your level of expertise when it comes to all things analytics, then you should look for a program that offers a strong business analytics track.
After focusing on your core business modules, you might dive into how to use data and models to support decision making in business; how to build links between the impact of advertising on sales; how historical data predict stock returns; and how to analyze business performance across a number of key performance indicators.
MBA in Business Analytics modules typically cover:
Data mining
Data visualization
Risk management systems
Trading strategies
Customer insights research
Career paths for MBA in Business Analytics grads might include marketing, consulting, or finance, in roles to do with brand management, management consulting, operations, and strategic planning.
MBA Consulting
An MBA prepares you well for a career in consulting. By learning to work and lead diverse teams, develop your communication and presentation abilities, and gain an understanding of how a business works from top to bottom, you're tailor-made for the industry by the time you graduate.
A typical MBA consulting specialization will develop your people skills, business case cracking ability, and knowledge on how to overcome a variety of business challenges. There will also be ample opportunities to deliver presentations and practice public speaking.
All MBA programs prepare you well for a career in consulting. However, some schools do offer specialized consulting tracks. The University of Rochester's Simon Business School offers a STEM-designated MBA with a specialized consulting track, and the University of Alberta's Alberta Business School offers a Strategy & Consulting Career Track.
HEC Paris also offers an MBA specialization in Strategy, designed for students who want to become top strategy consultants.
MBA in Entrepreneurship
Getting a startup off the ground can be tough. An MBA in Entrepreneurship can help you to develop the skills necessary to take your startup idea from conception to launch.
You'll focus on developing both the hard and soft skills needed to create a successful startup, and you may have the chance to finish your degree by pitching your startup to an expert panel of venture capitalists, accelerators, and entrepreneurial experts.
An MBA in Entrepreneurship will teach you about the key aspects of the entrepreneurial journey, and the frameworks you need to manage uncertainty.
Among other things you'll learn about:
Creating a value-driven business model
Engaging and communicating with stakeholders
Building a successful team
Venture creation
Platform disruption
Scaling up and business growth
MBA in HR
Human Resources isn't just about fixing internal employee issues; it's an important strategic function for any business looking to attract and retain the best talent.
An MBA specialization focusing on HR will cover human resources analytics, consulting, operational management, and employment law. One caveat is you need to be sure that a career in the HR field is for you, as the specialization equips you with specific, focused knowledge in one area.
You'll acquire the ability to manage employees and deploy training and development initiatives, as well as design jobs, ensure health and safety measures are up to date, and manage exits from your company.